Portrait: A new opportunity
Mrs. Ho Thi Bay runs a restaurant serving chicken as her specialty. The place has ten simple wooden tables, with plastic chairs. The place is well located along a main road, and during our conversation we hear heavy traffic driving past. Still, even though the premises are large and easily accessible, it is difficult to get enough customers. Mrs. Bay thinks that a problem may be that the place doesn't look nice enough. She wants to maybe paint the ceiling. She's only been running the place for six months. She has an employee, and in addition, her son and sister-in-law is helping. The lady is energetic and sells both street food during the day and dinner in the evening. We are lucky and get served lunch. It tastes yummy!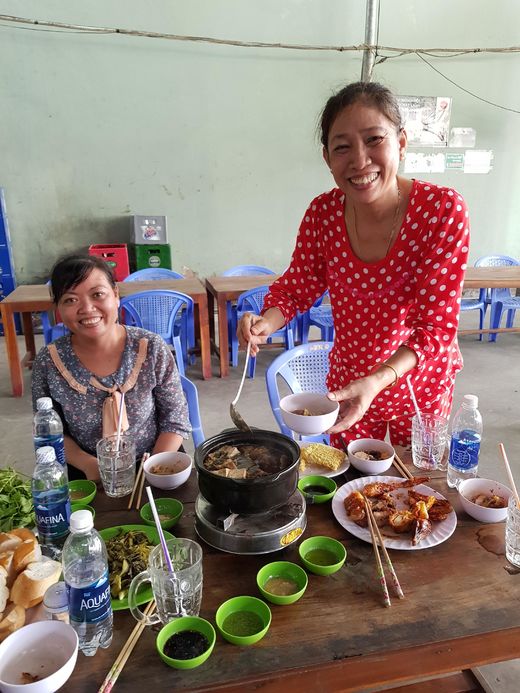 Mrs. Bay is 53 years old, and her husband is 55 years. She has three adult children and one grandchild. She grew up here where she lives now, and her parents were farmers. I wonder how she ended up with running her own business? - "When I was young I wanted to work in an office, so I worked with tax since I was 18 years old. But I'm surprised at my own life. I didn't have much success in the office and eventually I had to quit. After I had my first child, I decided to start a small shop".
She goes on to say that there have been challenging periods along the way. Her second child was very ill, and they had to sell almost everything they owned to pay the hospital bills. They had to sell the motorcycle, the TV, and even some of the land they owned. A lot of effort went into thinking about how to raise money. She tells about how she cried a lot, because they lacked money, and she was disappointed with what life was like. One of the most difficult times was when they had to sell some of the land.
As the children grew older and the family needed more money to support the children's further education, she had to think things over again. Last year, she decided to expand her business, but needed start-up capital, which was difficult to get. The solution was a micro-credit loan from the Mission Alliance. She borrowed 9 million Vietnamese dong, just under NOK 4,000, and has already repaid most of it. She proudly shares that she owns the land on which the eatery stands. Through the local Women's Union, she recently heard about a 40-hour basic management training course that the Mission Alliance has started. Mrs. Bay thought the course sounded like an exciting opportunity. With the new course, the Mission Alliance wants to provide an offer to those who already run small businesses so they can learn to operate better and create a more solid and stable profit. This is part of the work to increase people's income and make it more robust, for people to have a better everyday life and be better equipped to meet climate shocks and other challenges.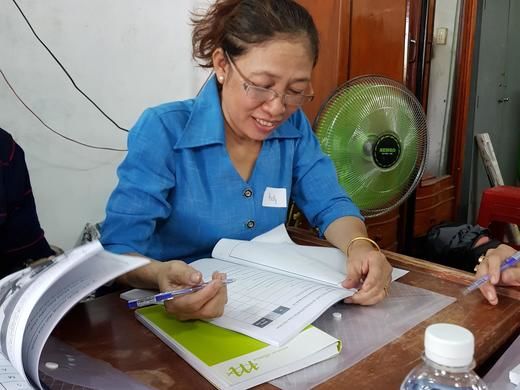 Mrs. Bay is pleased that they have now worked their way up again. I ask how it went with the son? She smiles and tells me that he is married and has a boy, and his health is fortunately good. I wonder what dreams she has for the future? The business lady has a plan ready: she wants to increase sales by making the eatery more attractive, and then she needs to improve a water tank that she has been ordered to fix by local authorities. We hope that she will also get a few more tips from our training course, and wish her luck in the business!
Text: Guro Nesbakken
Photo: Guro Nesbakken and Huynh Duc Nhan